Cooking
Beef. It's What's For Dinner. Culinary Center's Top Beef Grilling Tips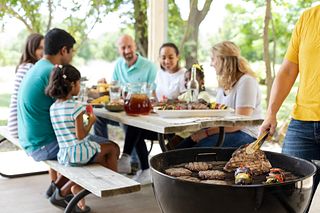 Retail Grocery Partnership
MBIC and Dierbergs School of Cooking: A More Educated Consumer
MBIC has created a partnership with Dierbergs Markets, a grocery store chain with 24 stores in the greater St. Louis area and one store in Osage Beach.
Beef Education
MOBeef for MOKids Continues to Expand
MOBeef for MOKids started two years ago in Mount Vernon, Missouri, in response to a national trend of little beef in school lunches. The program brings a wholesome, Missouri raised product to the lunch table and also education to the classroom.
Education and Fitness
GO! STL Read, Right and Run Partnership with MBIC
MBIC partnered with GO! St. Louis again this year, with the focus of the kids this go around. MBIC brought "Beef O'Keefe" to the Read, Right and Run and shared with the 5,000 kids in attendance how beef gets to their plate.