Collections and Compliance
By law, all producers selling cattle or calves, for any reason and regardless of age or sex, are required to pay $1 per head to support beef/veal promotion, research and information. The buyer, generally, is responsible for collecting $1 per head from the seller, but both are responsible for seeing that the dollar is collected and paid.
Whoever makes payment to the seller is considered a "Collection Point" or person and must withhold $1-per-head, remitting those funds to the Qualified State Beef Council (QSBC) where they live. Collection points could include auction markets, feedyards, dealers/order buyers, other producers, auctioneers, clerking services, banks, packers and other entities.
The buyer is generally responsible for collecting $1 per head from the seller. By law, both buyer and seller are equally liable to see that $1-per-head has been collected and paid.
Also under the Act and the Order, the State Beef Council is legally responsible for collecting monthly assessments as well as a two percent late charge on checkoff remittances if they are not received in our office postmarked by the 15th of the month following the month of sale.

No producer is exempt from the checkoff. Buyers who resell cattle no more than 10 days from the date of purchase may file a non-producer status form and avoid paying an additional dollar. They are, however, responsible for remitting collected funds and reporting any transaction to the QSBC.

Remember: A dollar or a document! All selling/purchase transactions must be reported. In each case, either $1-per-head or non-producer status form document must be collected by the buyer from the seller to show the dollar has been collected and paid within the past 10 days.

If it's more convenient, the seller of cattle may collect and remit funds collected. For instance, purebred breeders selling to many different buyers may wish to remit the checkoff themselves; persons exporting cattle should also pay when the cattle change hands. Buyers should keep receipts showing the checkoff has been paid.

Persons in non-compliance with the Act and Order are subject to a civil penalty of up to $7,500 per transaction, plus unremitted checkoff dollars and interest.

Research shows the checkoff returns more than $11 to the industry for every dollar invested. Click here to see the research.
Pre - Payment
This is a voluntary program allowing any producer who is retaining ownership and shipping cattle of his own production out of state for feeding, finishing, backgrounding, or grazing to elect to prepay the checkoff assessment to the state beef council in his state of residence. To request a pre-payment form, contact:
Missouri Beef Council c/o Missouri Dept. of Agriculture
P.O. Box 630 Jefferson City, MO 65102-9911
573-751-5633
or
Missouri Beef Industry Council
2306 Bluff Creek Drive #200
Columbia, MO 65201
573-817-0899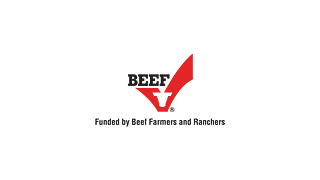 The Beef Checkoff
The checkoff acts as a catalyst for change and is designed to stimulate beef sales and consumption through a combination of initiatives including consumer advertising, research, public relations and new-product development.
Other Resources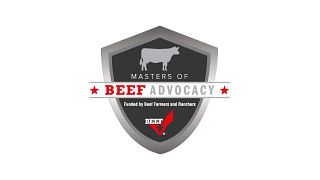 Masters of Beef Advocacy
Masters of Beef Advocacy is your go-to resource for training and resources to be a strong advocate for the beef community. This free, self-guided online course provides farmers, ranchers, service providers, consumers, and all members of the beef community the tools and resources to become a beef advocate and answer tough questions about beef and raising cattle.
Beef Quality Assurance
Beef Quality Assurance is a nationally coordinated, state implemented program that provides systematic information to U.S. beef producers and beef consumers of how common sense husbandry techniques can be coupled with accepted scientific knowledge to raise cattle under optimum management and environmental conditions.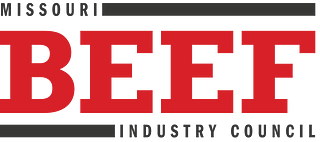 Missouri Beef Checkoff Highlights
Check in on the Checkoff here. View monthly articles in the Missouri Beef Cattlemen, listen to weekly Checkoff Chats and view current press releases and other news!
Other Resources
MBIC Annual Report
Beef Promotion Grant FY20 (coming soon)
Beef Education Grant FY20 (coming soon)
Marketing Plan
Sign Up for The Drive
The Beef Checkoff is dedicated to increasing consumer demand for beef and strengthening beef's position in the marketplace. Sign up today to receive the latest information, insights and results on how your checkoff is accomplishing these things... delivered to your inbox OR mailbox!